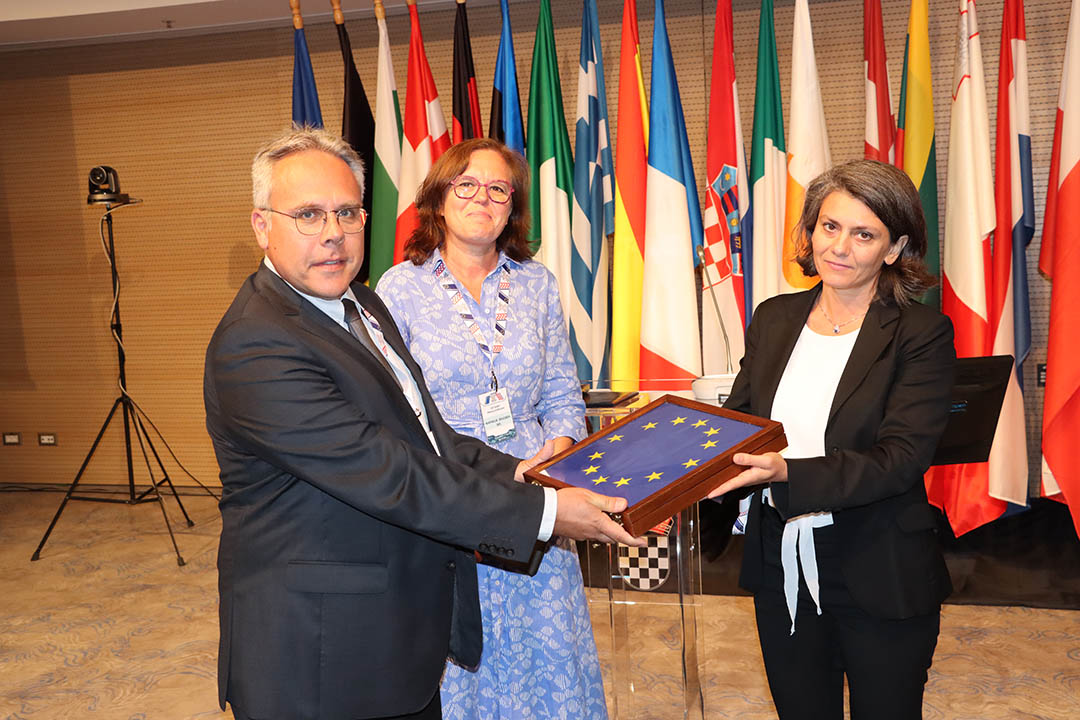 Belgium chairs the European Coast Guard function forum
At the end of the 13th plenary session of the European Coast Guard Forum (ECGFF), held in Split from 5 to 7 September 2022, Belgium took over the role of president from Croatia.
Belgian president Piet Pieters and Flemish president Nathalie Balcaen received the European flag during the ceremony and exchanged information on the organisation of this important event.
This forum is a unique and excellent tool that allows us to exchange information and experiences, learn from joint exercises and devise solutions to common problems together. In short: to strengthen our ties with the coastguard organisations of European member states. 
The Belgian Coast Guard is organising several activities in the coming year:
a workshop together with Frontex/the European Border and Coast Guard Agency. This is important in the context of a common policy on, among other things, boat refugees.

a workshop together with EMSA (European Maritime Safety Agency) covering a very wide range of topics related to maritime sustainability, security, and what the European Green Deal means for the maritime world.

a meeting of the Cyber Security working group to go deeper into everything related to digital security in case of possible cyber attacks.

the workshop "use of evidences obtained through modern technologies in Fisheries Control and Inspection" and Coastex exercise in cooperation with EFCA (European Fisheries Control Agency).

a plenary conference in cooperation with DG MARE (Directorate General Maritime Affairs and Fisheries) to discuss the results of all workshops at strategic level and explain Belgian cases such as the need for a sea tug during storm conditions and the need for extra eyes in the sky for Search & Rescue.